I'm a day late on my Wonder Woman review again. Making a movie is a lot of work, gang! There's so much on the go. And incidentally, you can check out my short film's Kickstarter if you want to learn more! But back to the book. When I was late to the party two weeks back, I wasn't too sad about it. As much as I love the writing, the art for the recent two-parter was decidedly subpar. I was excited for this one, though! Cary Nord is back, and I was curious to see how things would look as he tries to adapt to a bi-weekly schedule. The first attempt went south on him pretty quick.
And the results are fine, I guess. Nord's Wonder Woman is still a bit scrawny and inconsistent. I don't think he's quite got a handle on the character yet. At times, it feels like he's trying to channel Frank Miller (not a compliment). And other times, it feels like a cartoon, but one of the cool new ones, like She-Ra (this one's a compliment). I don't know if it's the hasty schedule or Wonder Woman herself, but I came away from the issue thinking that Nord's art was okay but that he might not be the right fit for this book.
Luckily, the writing is still excellent, even if the art isn't all that exciting. We'll dig into all the details, but first:
SPOILER ALERT!!
I am about to tell you everything that happened in this comic!
Look away if you haven't read it yet!
But you should read it, even though I'm down on the art!
The writing is really good!
Whatever's happened to Olympus and the divine realm continues to have reverberations on Earth, and this time quite literally so. Two giant rock monster titans duke it out in the Rockies, causing all manner of concussive destruction. And of course Wonder Woman arrives on the scene to sort it out, thanks to our mythological creature friends who have relocated to the wilderness. I'm glad to have Cadmus, Damon, and Eirene back in the mix. A little comic relief is always welcome, plus I just like them. G. Willow Wilson's done a nice job integrating them into the series and giving them distinct personalities, allowing them to be an amusing diversion while also key to the larger plot.
Now, titans are very, very big. And Wonder Woman, while quite powerful, is very small, relatively speaking. No matter her strength, the mass just isn't there to make her effective against towering rock monsters. The physics doesn't work. Luckily, she's got a friend. Or rather, not a friend at all, as Giganta makes quite clear. But she knows a gal, and she gets Giganta out of prison to help with the fight.
I love this relationship already. Wonder Woman's got a history with Giganta, though not as much in this current continuity. Gail Simone wrote some good stuff with her and Wonder Woman back in the day if I'm recalling correctly, but the universe has been rebooted since then. Here, Giganta is leery of Wonder Woman, fearing that her entire plan is "some kind of earnest, dewy-eyed trick to get us to become best friends." And honestly? Fair enough. That's totally the sort of move that Diana would pull.
She swears she's not, and that she just needs Giganta's help to bust up the titans. And I believe her! She's Wonder Woman. She's not going to lie. Actually, let me amend that. I believe that Diana believes this isn't some friend making scheme and that the mission is all that matters. But deep down, maybe so deep that she doesn't even realize it, she wants to make friends with Giganta. It's just in her nature. First off, she loves being pals with awesome, powerful ladies. And second, she loves getting to know a villain and helping them find a better path. Especially female villains. She totally wants to be besties with Giganta. She just hasn't realized it.
But Giganta's not having any of it. She's glad to be out of prison, but if they're going to keep titan hunting, she wants to get paid. Like, half a million dollars paid. Which seems like a lot, but fighting titans is a dangerous game. I can understand the high quote. Wonder Woman doesn't have that kind of money, though. In this issue she's basically just living this John Mulaney bit: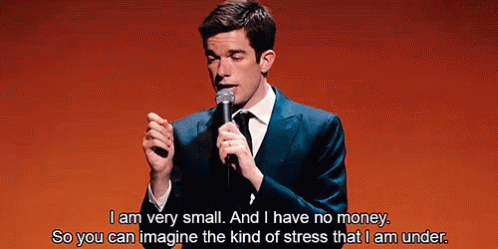 And once Wonder Woman admits her general exasperation with her circumstances, not just the titans but EVERYTHING that's going on in her life right now, Giganta decides to help. Because friendship?! Not quite yet, probably, but it's totally on the way. And I look forward to watching it develop. These two are a fun pair. And now they're on a road trip to track down more rock monsters. That's just a recipe for enjoyable, relationship building hijinks.
So yeah, the story is a dang delight. I loved the writing in this issue. The artwork is just, I don't know. It's not objectively bad or anything. Nord and Mick Gray are telling the story in a clear, readable way. It's just not enhancing the story, or showcasing it in a compelling way. It doesn't capture the heart of it all, both in terms of the action and fun but also with emotion. Like when Diana admits to Giganta that she's feeling a bit overwhelmed, Nord and Gray have her in silhouette. We can get the emotion from the text, because it's well written, but the art isn't conveying it. The pictures aren't complementing the words, basically. They're not bringing things down, but they're not working together as well as this excellent writing deserves.
We have lots to look forward to nonetheless. Rock punching. Road tripping. Friendship! It's going to be a good time. Whenever Wonder Woman teams up with another rad lady, even if she's a villain, you know it's going to be fun.