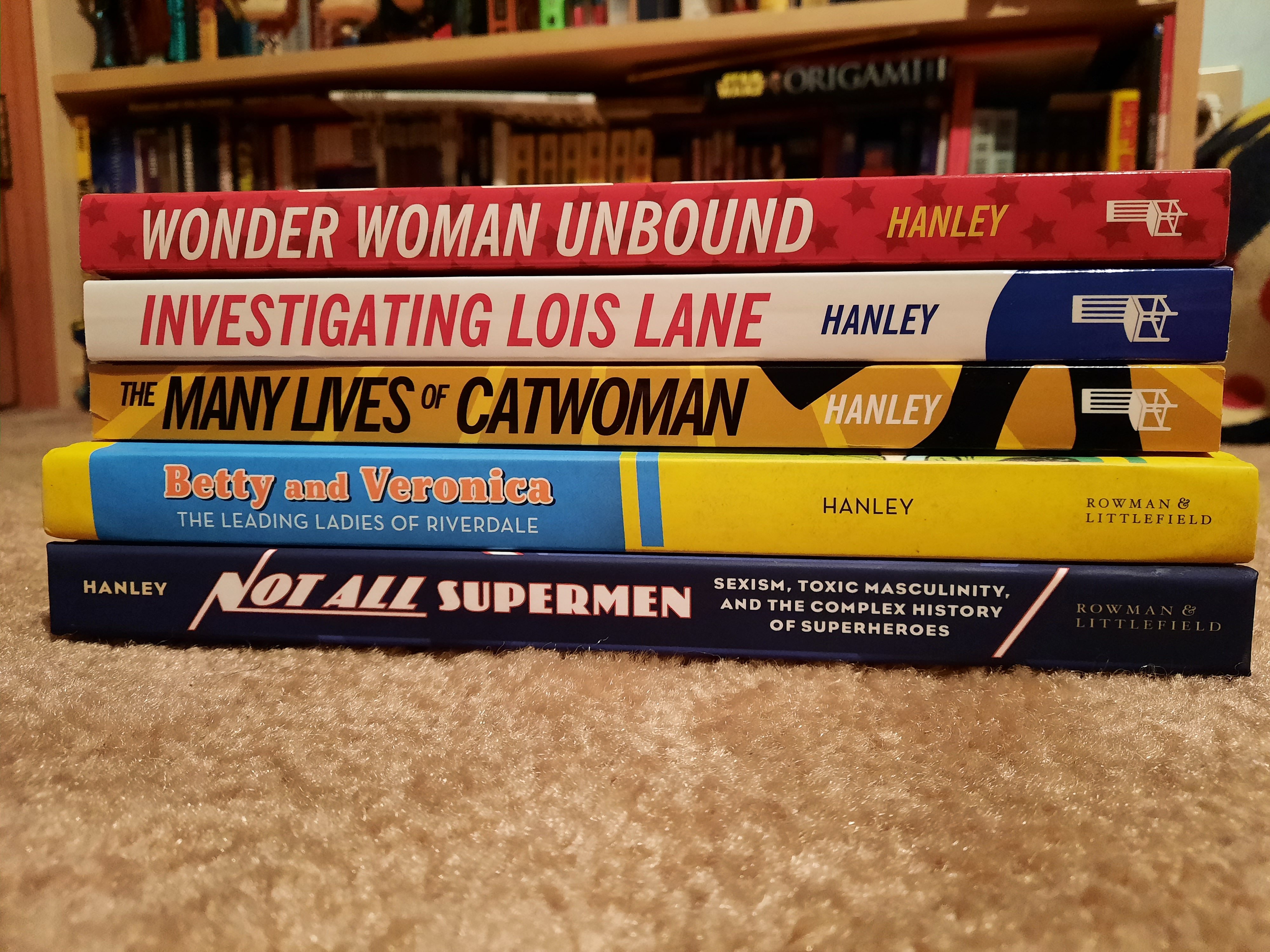 I got a physical copy of Not All Supermen this week (international shipping is a whole scene) and it looks SO good! Also, getting the book and taking the picture above raised the question: What do you call five books? A quadrilogy? A pentology? There seems to be options. Whatever the case, I've written five books and that's ridiculous and fun. It's been such a treat, spending so much time with these great characters! I have an excellent job.
There's been some fun developments surrounding the book this week, so here's a quick recap for you all!
I've made bookplates for Not All Supermen AND you can get one for free! Just send proof of purchase to timhanley01@gmail.com with your mailing address and which bookplate you'd prefer, and I'll mail you a signed bookplate to stick in your copy of the book, free of charge. Live events are tricky in pandemic times, so this is probably your best opportunity to get your book signed. Jump on it! I'm printing a limited number of bookplates, and they're going quick!
Also, here's a fun reminder: You can buy Not All Supermen directly from my publisher Rowman & Littlefield and get 30% off with the promo code RLFANDF30. It's a heck of a deal!
You can also get a chance to win a copy of the book when you register for the upcoming panel discussion "Unlearning Toxic Masculinity." It's taking place online on August 3rd at 1:00pm PDT/4:00pm EDT, but if you register before July 27th you'll be entered to win one of three signed copies of Not All Supermen. It should be an interesting conversation, and I'm really looking forward to it.
Finally, over on Twitter my weekly spotlight on different characters discussed in Not All Supermen continued this week with the Fantastic Four's Sue Storm, the Invisible Girl. It was an apt name for a character who was often captured and ineffective, a common situation for Marvel's female character in the 1960s. Sue was there to be a pretty face to inspire the boys, and her marriage to Reed Richards a few years after the book debuted didn't improve her role much:
You can follow along with the thread, or follow the hashtag #NotAllSupermen. Next week we're going to look at the Caped Crusader, from the 1966 TV show through to Dark Knight Returns in 1986. Here's a subtly improved cover from Life magazine featuring Adam West: